In four steps we can create high-end content for any type of product, business or service.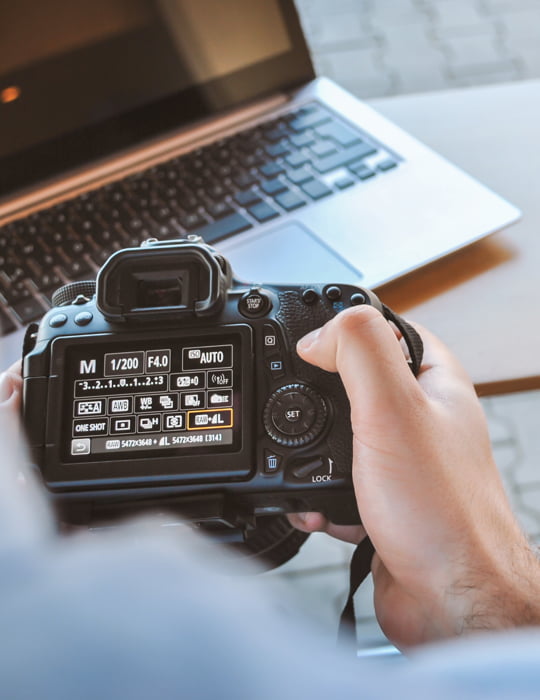 In pre-production, every step of actually creating the video is carefully designed and planned. It is where all the planning takes place before the camera rolls and sets the overall vision of the project. A production budget is drawn up to plan expenditures for the video.
Budget – Script – Payments – Planning
In production, the video services are created and shot. In this phase it is key to keep planning ahead of the daily shoot. The primary aim is to stick to the budget and schedule, this requires constant vigilance. A typical day shooting begins with the crew arriving on the set / location by their call time.
Schedule – Filming – Chemistry – Wrap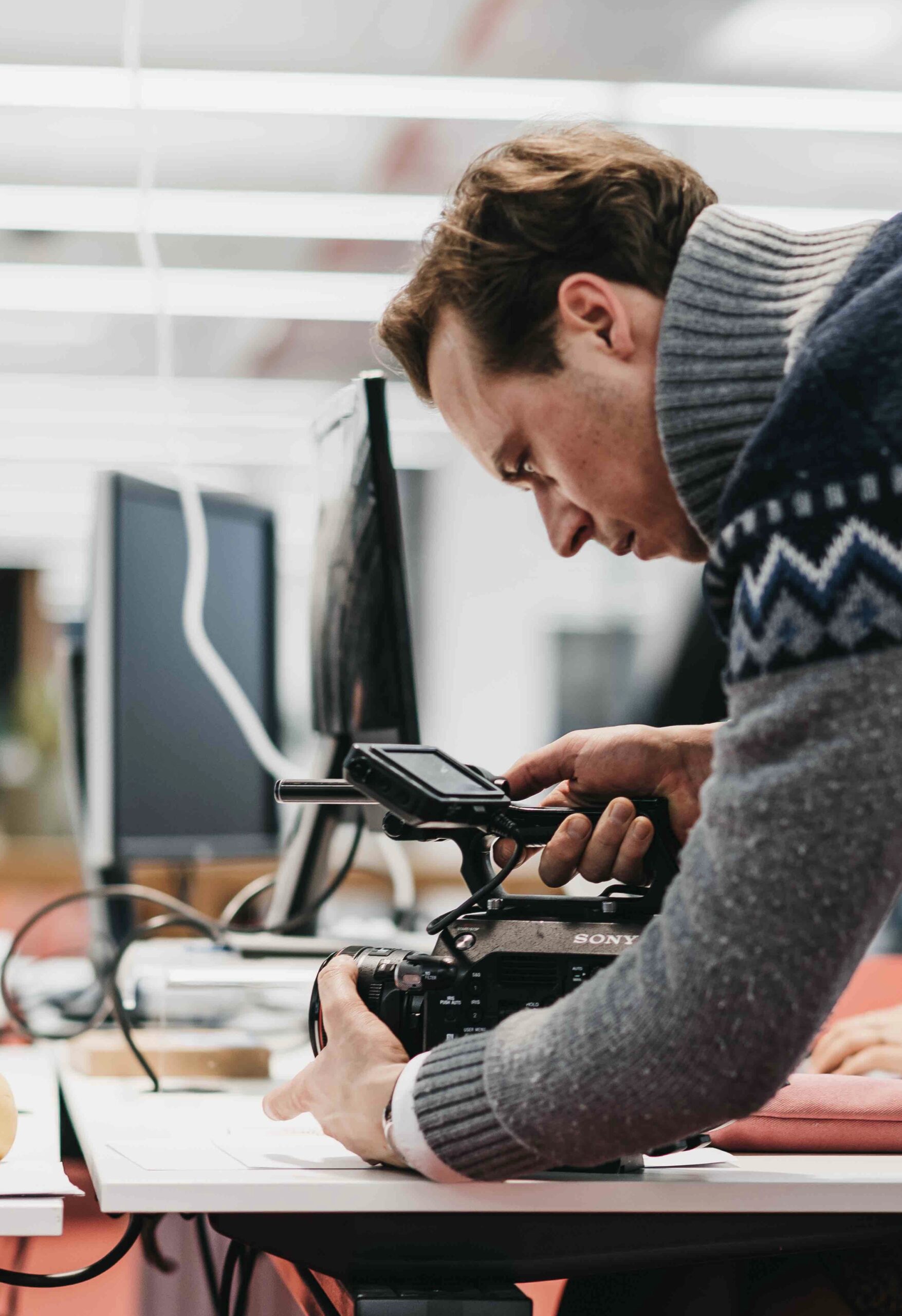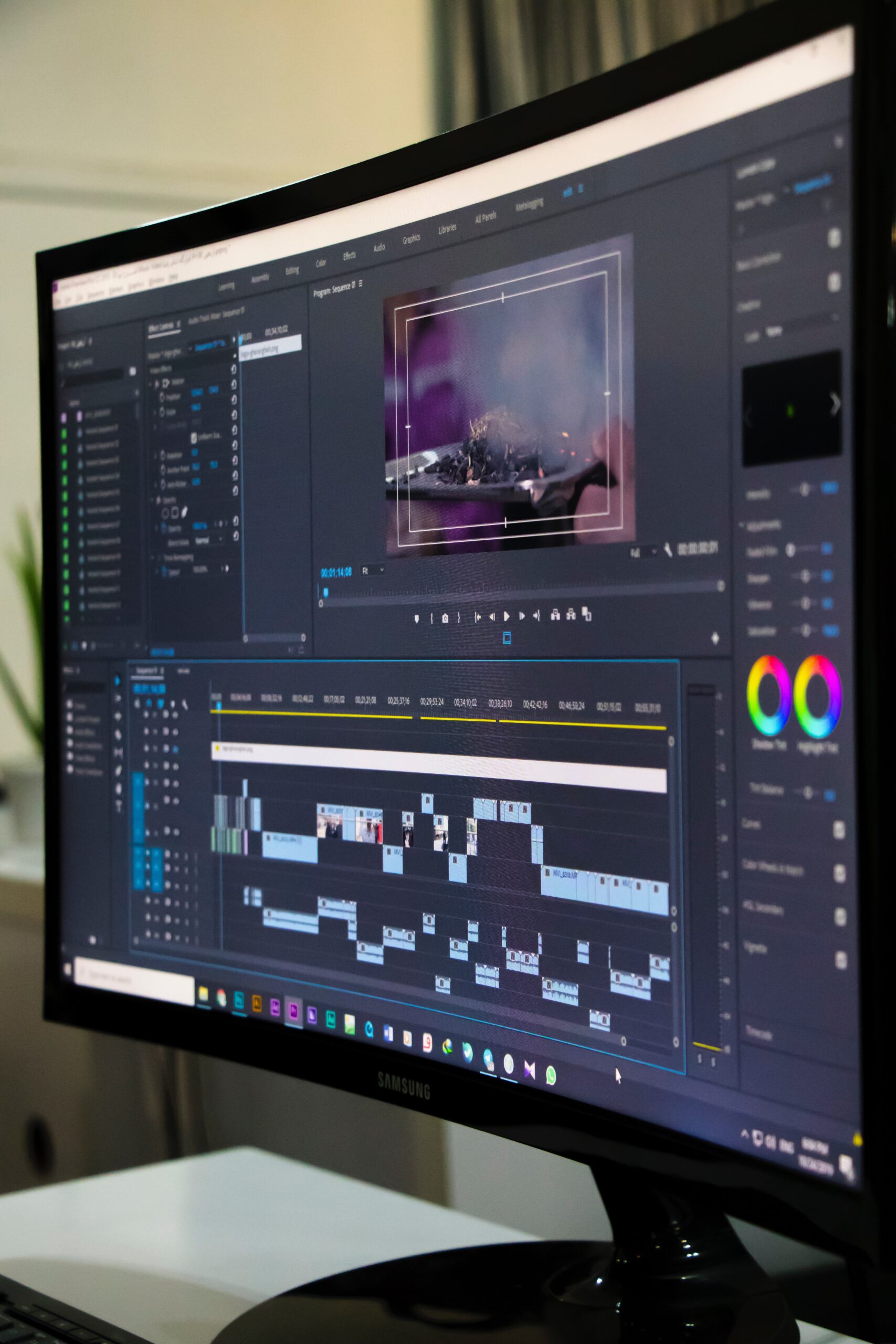 This stage starts when principal video production ends, but they may overlap. The bulk of post-production consists of reviewing the footage and assembling the video and taking it to the next step that is editing. Here the video is assembled by the video editor. The shot video material is edited. Finally all sound, music elements and motion graphics are mixed, which are then married to the picture, and the video is fully completed.
Review – Export – Corrections – Final Cut
 Distribute the videocontent on: Desktop, Mobile, Tablet, LED Screens or any kind of website/app/platform which you prefer to show your content on and build your ideal audience. Finally, to reach a highly engaged audience with professional video ads. You should drive leads, build brand awareness, and nurture key relationships at every stage of your sales cycle. Target and distribute on LinkedIn, Facebook or Instagram for example.
Upload – Target – Stream – Analyse